Bev Gradidge RPN, BScMH
RPNF President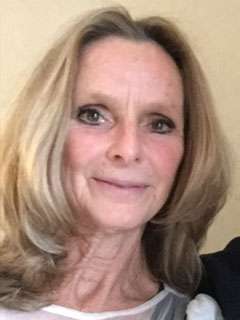 Bev graduated from Brandon Mental Health Centre (BMHC) in 1982, and completed her BScMH (post diploma degree) at Brandon University in 2004.  Bev provided acute in-patient services as a Registered Psychiatric Nurse at BMHC and worked as an Adult Community Mental Health Worker in Central Region, moving into management in Southern Health, and subsequently at the Crisis Response Centre, WRHA prior to her retirement in 2018.   Bev was gold medalist (BScMH) as well as recipient of the Kay Armstrong Scholarship (BScMH), RPNF Award of Excellence (Leadership), Mental Health Hero Award (Central Region), and Quality Service Award (Southern Health).  Areas of interest have included Recovery-Oriented practice, Dialectic Behaviour Therapy, Peer Support and Offender Treatment.  Bev believes that the RPNF's support of the profession through scholarships and awards promotes psychiatric nurses as front-runners in achieving best-practice mental health service across Manitoba and Canada. This is her first year as RPNF President.
Jennifer Adair, BA (Adv), BScPN, RPN
RPNF Vice-President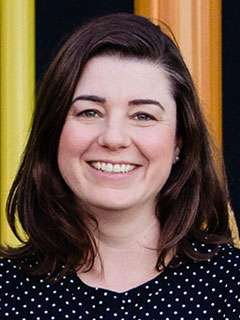 Jennifer graduated from the BScPN program at Brandon University's Winnipeg Campus in 2009. She started her career as an RPN at St. Boniface Hospital in the inpatient adult mental health unit. From there she moved to the Addiction Foundation of Manitoba's Methadone and Suboxone treatment program. Jennifer is a student in the Master of Psychiatric Nursing program at Brandon University, specializing in Education. She is currently working as an Instructional Associate with the Brandon University Department of Psychiatric Nursing at the Winnipeg Campus. 
Shalene Rochon
RPNF Treasurer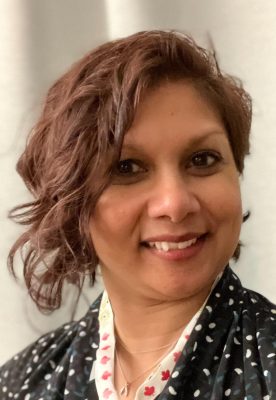 Shalene is a Certified Professional Accountant with a Bachelor of Commerce Degree with over 15 years of progressive accounting experience. She is the Managing Director for the Departments of Obstetrics, Gynecology and Reproductive Sciences, Radiology and Pathology. In this role, she manages the day to day administration of the residents' education program for the University of Manitoba. Shalene's experience is broad, and ranges from mining and exploration, insurance, power generation, health and now education. She started her career at Major Drilling as an Accounting Supervisor. From this, she transitioned to Manitoba Public Insurance as an Accounting Clerk in Investments, and moved to Alberta to get more progressive experience to complete her designation. There she worked at a power generating plant for 5 years. When she returned to Manitoba, she spent 3 ½ years at St. Boniface Hospital as a Business Improvement and Finance Officer. There she was introduced to the concepts of Lean Six Sigma and Continuous Improvement. She also found growing passion for health care. She has been with the University of Manitoba for 4 years, and have worked in 5 departments, making process improvements and building collaborative and cross departmental teams.
Dr. Beverley Hicks PN(retired), BN, MEd, PhD
RPNF Scholarship Committee Co-Chair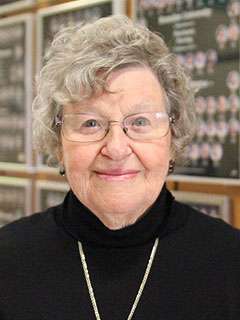 Dr. Beverley Hicks came from New Zealand as a registered nurse to complete the post-graduate psychiatric nursing diploma at Brandon Mental Health Centre in 1967. The majority of Beverley's practice was as a Community Mental Health Educator, and during Mental Health Reform in the nineties, as a Resource Developer. She completed her career as Faculty at Brandon University in the Department of Psychiatric Nursing. In 2008, Beverley earned a PhD with her research entitled, "From Barnyards to Bedsides to Books and Beyond: the  Evolution and Professionalization of Registered Psychiatric Nursing in Manitoba 1955-1980″.  She has just completed a book on one hundred years of psychiatric nursing in Manitoba entitled, "Politics, Personalities, and Persistence: One Hundred Years of Psychiatric  Nursing Education in Manitoba." Beverley is very supportive of the RPNF having served on the board since 2009, and as chair of the Scholarship Committee since 2010. In this position she has worked with RPN's in Manitoba and nationally to annually receive, evaluate and recommend the seven Manitoba and National scholarship recipients to the board. Beverley continues to support the evolution of psychiatric nursing in Canada through her writing and sharing her knowledge and expertise with the RPNF board.
Amy Martyniuk RPN, BScPN, MHS
RPNF Scholarship Committee Chair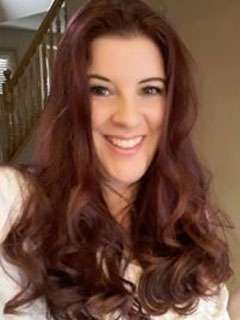 Amy Martyniuk has been working with the Correctional Service Canada's Community Mental Health program since May 2007. She graduated from Brandon University in 2002, with a Bachelor of Science in Psychiatric Nursing; and in 2017 she graduated from Athabasca University with a Masters in Health Studies. Amy's experience includes: working in the field of community mental health; addiction, including methadone maintenance; crisis stabilization; and working on inpatient psychiatry units. She is currently responsible for the coordination of mental health services and supports for offenders with mental disorders on conditional release from federal institutions and for facilitating continuity of care in community. Amy also provides training to parole officers, police officers and other professional and non-professional groups in the areas of mental health, FASD, addictions, employment and intervention strategies. In 2016 Amy received the Alf Barnett and John Crawford Scholarships for her master's work related to "Effective intervention strategies for working with adults with FASD and co-occurring mental health challenges".  Amy enjoys volunteering and public education in the areas of mental health, Women's issues and FASD, and hopes to continue in this capacity in part through her role as a board member.
Dana Naismith, RPN, BScPN, MHS
RPNF Scholarship Committee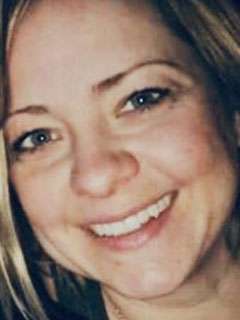 Dana graduated from the BScPN program at Brandon University in 2003, part of the first class to complete the whole four-year program at the Winnipeg campus. She had her first son after graduation so started her career working part-time at the Manitoba Adolescent Treatment Centre. Eventually she moved into a full time position and after about 5 years began working at the Addiction Foundation of Manitoba's Methadone and Suboxone Program. It was during that time that she began and completed her Master's degree in Health Studies through Athabasca University. When she completed her MHS in 2015 she went to work at Brandon University in the Psychiatric Nursing program, Winnipeg campus. She is currently on a tenure track as Assistant Professor.
J. Renée Robinson, PhD
RPNF Scholarship Committee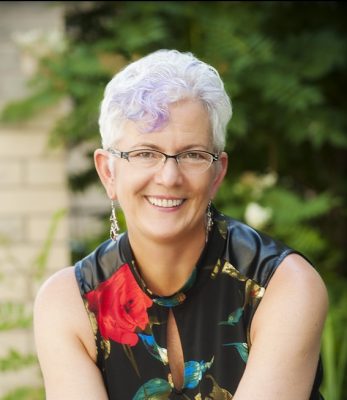 Renee graduated from Brandon Mental Health Centre  with a diploma in psychiatric nursing in 1978 and completed the Bachelor of Science in Mental Health program at Brandon University in 1991.  She continued her education, obtaining a Masters (1996) and PhD (2005) in Community Health Sciences from the University of Manitoba.  She taught at Brandon University in the undergraduate (BScPN and BScMH) and graduate (MPN) programs in Psychiatric Nursing for 25 years until retirement in 2023.  She undertook a range of responsibilities during that time including Department Chair and Coordinator of the Master of Psychiatric Nursing program.  Renee served on numerous committees at the local, provincial and national level in service of Brandon University, the profession of psychiatric nursing, and the scientific/policy community. In 2010 she was awarded the RPNC award for professional leadership.  She continues to be deeply committed to promoting the profession.
Mallory Schmitz RPN BScPN
RPNF Awards Committee Chair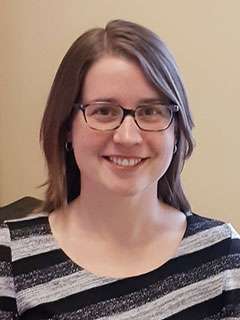 Mallory completed her B.Sc.P.N. from Brandon University in 2005. Since that time she has worked at Selkirk Mental Health Centre as an RPN in both the Geriatric and Rehabilitation Programs.  Mallory currently works with Education Services as a Mental Health Nurse Educator supporting the 230 nurses at SMHC in their professional development. She coordinates the placement of student nurses completing their mental health clinical rotations, is a Mental Health First Aid trainer and facilitates the Applied Suicide Intervention Skills Training (ASIST) program.
Marg Synyshyn RPN BHS (Psych. Nsg.), MA.
RPNF Awards Committee

Marg Synyshyn worked in the area of child and adolescent mental health as a clinician, manager and director for over 30 years. Marg recently retired as the CEO of the Manitoba Adolescent Treatment Centre (MATC), a position that she held from 2014 – 2019 and Director, Child and Adolescent Mental Health Services, WRHA Mental Health Program. Marg has done many presentations, locally, nationally and internationally, on the topics of child and adolescent mental health, mental health service delivery and gender issues in the area of mental health. From 2007 to 2012, Marg had an appointment to the Child and Youth Advisory Committee for the Mental Health Commission of Canada. As well, Marg is a knowledge user on a number of CIHR funded research projects provincially. She is sought out by for commentary and advice on the topic of child and youth mental health by other service providers, government departments and the media. Marg has held the position of President of the College of Registered Psychiatric Nurses of Manitoba, as well as National President of the Registered Psychiatric Nurses of Canada. She was the 2008 Manitoba recipient of the Registered Psychiatric Nurses of Canada award for Professional Leadership. Marg has served on various committees with the RPN. In 2010, Marg received the Marlene Fitzsimmons Scholarship for her presentation overseas.
Marycia Kruk BA, LLB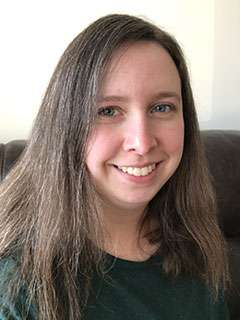 Marycia graduated from Brandon University in 2005 with a Bachelor of Arts. She attended law school at the University of Manitoba and graduated in 2009 with her Bachelor of Laws. Marycia went on to article with Manitoba Prosecutions at their Brandon office and was Called to the Bar in Manitoba in 2010. She continued to work for Manitoba Prosecutions until 2013. Through her work she received experience and training relating to mental health, addictions, FASD awareness, and psychiatric reports.
Danah Bellehumeur, C.Mgr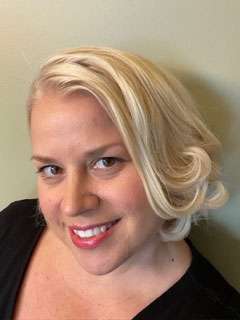 Danah is a Chartered Manager with the Canadian Institute of Management and has an Advanced Accounting Certificate from the University of Manitoba. She is the Executive Director for the University Medical Group (UMG) which is a business office for more than 600 doctors. UMG is a non-profit association of doctors that are faculty members in the Max Rady College of Medicine at the University of Manitoba. UMG doctors teach students and other learners, conduct research on behalf of the University, lead/manage programs, and provide clinical services at one or more of its affiliated teaching hospitals. Prior to UMG, Danah worked at the Selkirk Mental Health Centre (SMHC) for 12 years, starting as the Manager of Financial Services, then the Manager of Support Services, and finally as the Chief Executive Officer for her last 8 years. Danah is committed to lifelong learning and is passionate about helping organizations find ways to achieve excellence. Danah is most proud of being part of the team that lead SMHC from 'Accreditation with Condition' to 'Accreditation with Exemplary Standing' during her time as CEO.
Bonny Wynnobel, PN (retired)
RPNF Past President


Bonny is a retired registered psychiatric nurse with 39 years of experience in the field of mental health. The majority of her career was leading the Selkirk Mental Health Centre (SMHC) through major transformation initiatives. From Education Services to Continuous Improvement, to MB Health Policy and Planning to her unique role as Redevelopment Coordinator, Bonny lead projects with a patient safety and recovery-oriented lens. She consistently consulted the people with lived experience, families, staff, leadership, stakeholders, community partners and other national and international people to discover and implement new ideas and create new best practices.
Some of the projects included: establishment of the Family Advisory at SMHC, construction of the Tyndall Building and Acquired Brain Injury Residence; development of the acquired brain injury program; evaluation of the Psychosocial Program; implementation of a new pharmacy medication dispensing system; implementation of a comprehensive electronic clinical record (including Resident Assessment Instrument for Mental Health (RAI-MH) and National Rehabilitation Reporting System (NRS); participation in the Canadian Mental Health & Addictions Quality Initiative; assisting Artists in Healthcare to provide clients a range of opportunities in art, music, dance, and Playback Theatre; and completed the 2015 Selkirk Mental Health Centre's Consultation Strategy and Environmental Scan to assist SMHC in its ongoing strategic directions.
In 2017, Bonny was one of 150 Canadians chosen as a "Difference Maker" in mental health and addictions and in 2019 won the Manitoba Government Service Excellence Premier's award.
She has been a RPNF Director since 2015.